TERMS & CONDITIONS
The competition opens on Tuesday, 9 August 2022 and ends Sunday, 2 October 2022.
Promotion dates subject to Government regulated trading days
Entry Mechanics: Buy any of the participating HIGH LIFE product from any TOPS at SPAR store, dial *120*11118# and follow the prompts. USSD charged at 20c per 20 seconds. Qualifying products are depicted on in-store advertising material. A list of these qualifying products is also available on https://www.topsatspar.co.za/.
Each participating product, purchased with an accompanying entry via the USSD line, is a single entry into the competition.
In order to be legible for the prize your till slip with the participating product purchased will need to be produced.
The prizes represented by the images in the creative are for representation only. The actual prize may differ from that of the image shown herewith.
You may enter this competition as many times as you like.
By participating or entering this Promotion, participants will be deemed to have accepted and be bound by these Terms and Conditions which will be interpreted and construed in accordance with the laws of the Republic of South Africa. All information relating to this Promotion and published on any Promotional material will form part of the Terms and Conditions of entry.
The competition is open to all citizens of South Africa, who are 18 years of age or over, except for the members, shareholders, directors, employees, partners, agents and consultants (and their respective life partners, business partners and immediate families) of:

The SPAR Group Ltd, the SPAR Guild of Southern Africa NPC and the Build it Guild of Southern Africa NPC; and
The suppliers and advertising agencies of the SPAR Group Ltd, the SPAR Guild of Southern Africa NPC and the Build it Guild of Southern Africa NPC.

All winners will be contacted telephonically by SPAR once the relevant draws have been audited and confirmed.
Prizes may not be transferred or exchanged for cash or for any other goods or services.
All winners will collect their prizes from the participating brand that they purchased in order to win. Any prizes not claimed and collected within 30 days of the pre-arranged store handover date may be forfeited at TOPS at SPAR's discretion.
To the fullest extent permitted by law, neither the Promoter, its associated companies, nor any directors, officers or employees of such nor their partners or agents supporting the Promotion shall be responsible for any loss, damage or injury whatsoever suffered by any participant/entrant or winner or their accompanying person(s) (including but not limited to any direct, indirect, consequential, special, punitive or incidental loss or damages) or for any personal injury (whether physical or mental) suffered or sustained by any participant/entrant or winner and/or their accompanying person(s) as a result of or in connection with the Promotion or the acceptance, use or application of the prize.
Car winners must allow TOPS at SPAR a reasonable period to arrange for the car to be registered, licensed in their respective names and delivered. They must provide TOPS at SPAR with all information and original documentation required for this purpose, including an identity document, together with a driver's licence, valid in the respective country of the winner and a valid proof of residence.
The names of the winners will be published on the TOPS at SPAR website (www.topsatspar.co.za) and on social media once the winners have been validated and verified. The winners' names will also be featured in national press advertisements after the competition has ended.
By accepting the prize, the winners of the TOPS at SPAR HIGHLIFE competition agree that TOPS at SPAR may use their names and pictures for any future marketing material by the SPAR Group Ltd in print and digital media.
The decisions of TOPS at SPAR and its judges are final and may not be challenged. No correspondence will be entertained.
A copy of these competition rules is available at all SPAR stores on selected in-store advertising material and may also be viewed at https://www.topsatspar.co.za/
The Promoter shall not be responsible for any lost, damaged, delayed, incorrect or incomplete entries for any reason whatsoever. Proof of sending will not be accepted as proof of receipt.
The Promoter shall not be responsible for the failure of any technical element relating to this promotion that may result in an entry not being successfully submitted.
Responsibility is not accepted by the Promoter for entries lost, damaged or delayed as a result of any network, computer or cell phone hardware or software failure of any kind. Proof of sending will not be accepted as proof of receipt.
The Promoter reserves the right to disqualify any claim if fraud or cheating is suspected, including without limitation, through the manipulation of code or otherwise frequently falsifying data.
No applications from agents, third parties, organised groups or applications automatically generated by computer will be accepted. No incomplete or corrupted entries will be accepted. Entries will only be accepted if they comply with all entry instructions.
NOTE: Any attempt to use multiple e-mail, cell phone or Facebook accounts or other tactics to enter or vote more than the stated limit may result in disqualification and all associated entries and/or votes will be void. Entries or votes generated by script, macro, bot, commercial contest subscription, incentives or other means not sponsored by the Promoter, vote-swapping sites, voting software, entering service sites or any other automated means and entries or votes by any means that subvert the entry/voting process or do not conform to the terms or spirit of these competition rules, will void the entry/votes and may disqualify the entrant.
The Promoter shall have the right to change or terminate the promotional competition immediately and without notice, if deemed necessary in its opinion and if circumstances arise outside of their control. In the event of such change or termination, all participants agree to waive any rights that they have in respect of this promotional competition and acknowledge that they will have no recourse against the Promoter or its agents.
In the event that the Prize is not available despite the Promoter's reasonable endeavours to procure the Prize, the Promoter reserves the right to substitute the Prize of equal value.
The Promoter does not make any representation or give any warranties, whether expressly or implicitly as to a prize, and in particular, without limitation, makes no representations and gives no warranty that the prize, or any aspect thereof, will –

meet the Participant's requirements, preferences, standards or expectations; or
be satisfactory and punctual.

Participants to whom prizes will be awarded will be selected through a random draw. The judges' decision is final and no correspondence will be entered into.
Should any dispute arise in relation to the interpretation of the Promotional Competition and/or its terms and conditions, the Promoter's decision shall be final and binding, and no correspondence shall be entered into.
In the event that any of the terms and conditions contained herein are found to be invalid, unlawful or unenforceable, such terms will be severable from the remaining terms of these terms and conditions, which will continue to be valid and enforceable.
In your interest, The SPAR Group Ltd has done everything reasonably practicable to comply with all the relevant laws that they are subject to. In terms of the Protection of Personal Information Act (4 of 2013), we comply with industry standards when it comes to the collection, storage and protection of your personal information. Read all about the Act here: https://popia.co.za/act/. Should you have any queries for us regarding your rights as consumers, please leave us a comment here.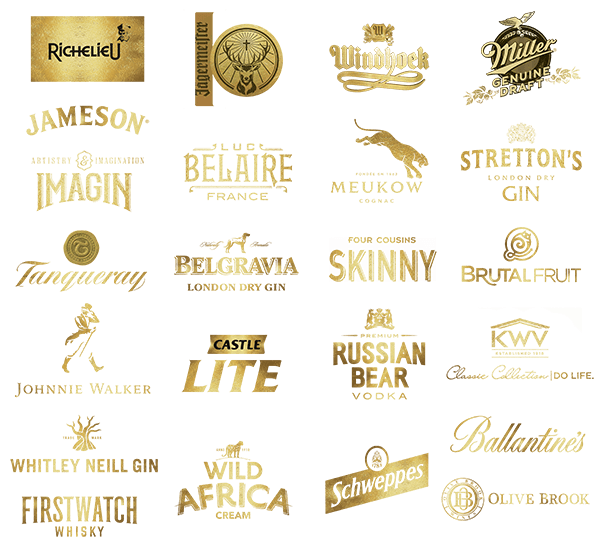 Click here to download
the full terms and conditions